In the world of disposable vapes, the Elf Bar 5000 series stands out, specifically their Mandarin Lime flavor. An exquisite blend of the sweet citrus flavor of mandarin oranges and the zesty tang of fresh lime, this vape gives you an unforgettable, tantalizing sensation with every puff.
Overview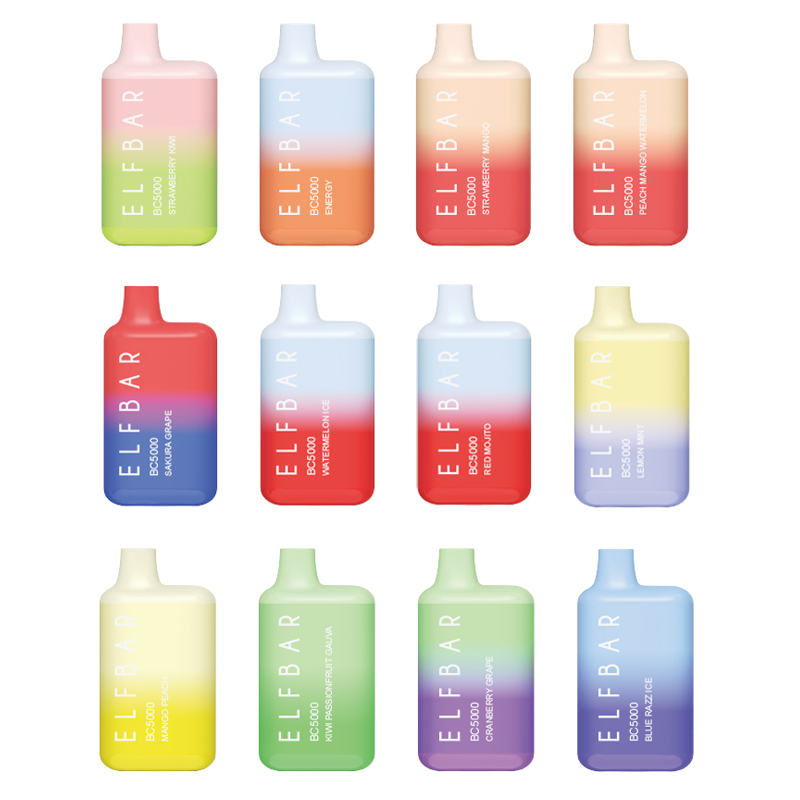 Last update was on: July 26, 2023 4:54 pm
PROS:
Large puff count (5000 puffs)
Excellent flavor blend of mandarin and lime
High-quality build with a sleek design
Good value for the price
5% Nicotine content
CONS:
Non-rechargeable and non-refillable
May not be suitable for those seeking lower nicotine concentrations
Not as environmentally friendly due to being disposable
First Impressions
The Mandarin Lime Elf Bar 5000 disposable vape's design is sleek, compact, and very portable. Its vibrant packaging reflects the freshness of the mandarin lime flavor it houses. This device is all about convenience, pre-filled with 5% nicotine salt e-liquid and a fully charged battery, it's ready to vape right out of the box.
Flavor Experience
The true magic of the Mandarin Lime Elf Bar 5000 disposable vape is in the taste. The sweetness of the mandarin, coupled with the refreshing tanginess of the lime, offers a tantalizingly tangy citrus burst. This harmonious blend is a perfect choice for those who appreciate a well-balanced fruity vape flavor.
Check Out These Features
650mAh Built-in Battery
Rechargeable
Efficient And Consistent Power and Flavor Delivery
13ml Pre-filled E-liquid
5% Nicotine Level
5000 Puffs
Measurements 79mm x 41mm x 19mm
Ergonomic Mouthpiece, Gradual Pattern, Streamline Appearance, And Silk-like toughness
Ingredients: Vegetable Glycerin, propylene glycol , nicotine, natural & artificial flavors
Electronic Cigarette
100% Authentic Original ELF BAR EB BC5000 Vape Pen – Mandarin Lime
Performance
With an impressive 5000 puff count, this disposable vape outperforms many of its counterparts. Each puff delivers a satisfying hit, with a smooth MTL draw and consistent flavor. The 5% nicotine salt content offers a robust throat hit for those who prefer a stronger nicotine hit.
Conclusion
Overall, the Mandarin Lime Elf Bar 5000 disposable vape is an excellent choice for both novice and experienced vapers. Its rich flavor, high puff count, and convenient design make it a standout option in the disposable vape market.
Looking for more vape reviews like this? Check out our Melody Max Vape Review, or our thoughts on the Elf Bar Clear.
FAQs
How many puffs does the Mandarin Lime Elf Bar 5000 offer?
The Mandarin Lime Elf Bar 5000 offers up to 5000 puffs.
What is the nicotine content of the Mandarin Lime Elf Bar 5000?
The Mandarin Lime Elf Bar 5000 has a nicotine content of 5%.
Can I refill the Mandarin Lime Elf Bar 5000?
No, the Mandarin Lime Elf Bar 5000 is a disposable vape and is not designed to be refilled.