The Aspire Nautilus series has been a cornerstone in the vaping community for quite some time, and their coils play a pivotal role in their vaping devices. In this review, we'll dive deep into the Aspire Nautilus Coils, examining their design, performance, and overall impact on the vaping experience.
Product Highlights:
Material: The Aspire Nautilus Coils are constructed using organic cotton and stainless steel, ensuring a clean and pure flavor.
Compatibility: They are compatible with a wide range of Aspire devices, including the Nautilus, Nautilus Mini, Nautilus 2, and Triton Mini.
Resistance Varieties: These coils come in multiple resistance options, including 1.6Ω, 1.8Ω, and 0.7Ω, catering to both mouth-to-lung and direct-to-lung vapers.
Performance:
The Aspire Nautilus Coils are designed for the Aspire Nautilus tank series, highly regarded in the vaping community for their performance and durability. These coils come in various resistances, usually ranging from 0.4 to 1.8 ohms, providing versatility for both mouth-to-lung (MTL) and direct-to-lung (DTL) vaping styles. Crafted with high-quality materials like Kanthal wire and organic cotton wicking, they offer a clean, flavorful vaping experience.
The coils are relatively easy to install, thanks to the user-friendly design of the Nautilus tanks. Once installed, the coils heat up quickly, delivering a consistent vapor output. They're known for their longevity, often outlasting many other brands on the market, which makes them cost-effective in the long run. However, the lifespan can depend on the type of e-liquid used and personal vaping habits.
The coils provide a consistent and flavorful vapor output. They are renowned for their longevity, often outlasting many competitors in the market. The organic cotton wicking material ensures that every draw is full-flavored, while the design of the coil itself promotes efficient juice flow and reduced chances of dry hits.
Many users appreciate the clarity of flavor the coils produce. Whether you're vaping fruity, dessert, or tobacco-flavored e-liquids, these coils bring out nuanced notes that are often lost with lesser-quality coils. Vapor production is also commendable, providing dense clouds without sacrificing flavor.
There are some minor drawbacks, such as occasional dry hits or potential leaking, but these issues are infrequent and usually user-error related.
Ease of Use: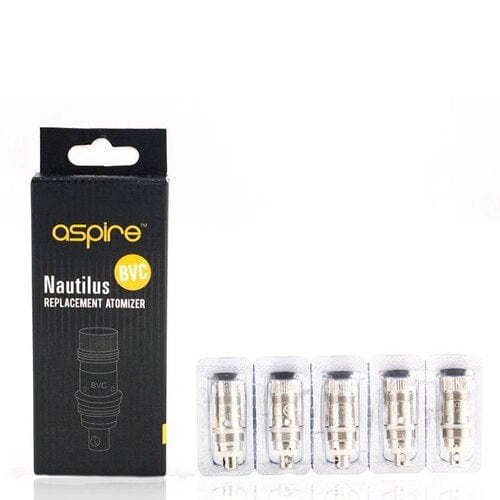 The Aspire Nautilus Coils are exceptionally user-friendly, designed for easy installation and compatibility with the Nautilus tank series. Even beginners find the coil-swapping process straightforward. Unscrew the old coil, replace it with the new one, and you're ready to vape. The coils come with markings indicating their resistance, helping users choose the right setting on their device. Quick to heat up, they offer a consistent vaping experience with minimal adjustments needed.
Despite occasional issues like minor leaks or dry hits, these are typically user errors rather than design flaws. These coils deliver a hassle-free, efficient experience suitable for all levels of vapers.
Compatibility with E-Liquids:
The Aspire Nautilus Coils are quite versatile when it comes to e-liquid compatibility, making them a popular choice among vapers. They work well with a wide variety of e-liquids, from traditional freebase nicotine to nicotine salts. The coils are available in different resistance levels, allowing you to tailor your vaping experience to suit the viscosity and composition of your chosen e-liquid. Higher-resistance coils, usually above 1 ohm, are best suited for thinner liquids and offer a mouth-to-lung (MTL) experience that mimics traditional smoking. Lower-resistance coils, under 1 ohm, are better for thicker, high-VG e-liquids and provide a direct-to-lung (DTL) experience with larger vapor clouds.
The coils are also crafted with high-quality organic cotton wicking material, which enhances the flavor clarity and ensures you get the best out of your e-liquids. Flavors come out clean and crisp, from fruity and sweet profiles to more complex, layered blends. This is particularly advantageous for those who appreciate gourmet or artisan e-liquids, as the Nautilus coils can truly bring out nuanced flavor notes.
However, like any coils, their performance and lifespan can be affected by the type of e-liquid you use. Very sweet or colored e-liquids may lead to quicker coil gunking and reduced longevity. These Aspire Nautilus coils offer excellent compatibility and performance with a wide range of e-liquids.
A Closer Look at the Aspire Nautilus Coils
The Aspire Nautilus Coils have long been revered in the vaping community for their high-quality build and consistent performance. Here's what makes them special:
Construction: Made predominantly of Kanthal wire and organic cotton, these coils ensure the purest flavor from your e-liquids. The Kanthal wire provides a balanced heat distribution, ensuring that the liquid is vaporized evenly, while the organic cotton wick delivers a cleaner taste without any unwanted aftertastes.
Variety: Aspire offers these coils in a range of resistances, typically from 0.4 ohms to 1.8 ohms. This allows vapers to tailor their experience, whether they prefer a mouth-to-lung (MTL) style or a direct-to-lung (DTL) approach.
Longevity: A common praise for the Aspire Nautilus Coils is their longevity. With regular cleaning and appropriate usage, these coils can last for weeks without a noticeable drop in performance or flavor.
Compatibility: One of the significant advantages of the Aspire Nautilus Coils is their wide compatibility with various Aspire tanks. This includes, but isn't limited to, the Nautilus, Nautilus Mini, Nautilus 2, and Nautilus 2S.
Bottom Vertical Coil (BVC) Design: This innovative design ensures that the coils get a consistent flow of e-liquid, reducing the chances of dry hits. It also improves the overall flavor and vapor production, making for a more enjoyable vaping experience.
Airflow: Paired with the adjustable airflow in many of Aspire's tanks, these coils can provide either a tight, cigarette-like draw or a looser, airier one, depending on your preference.
Conclusion: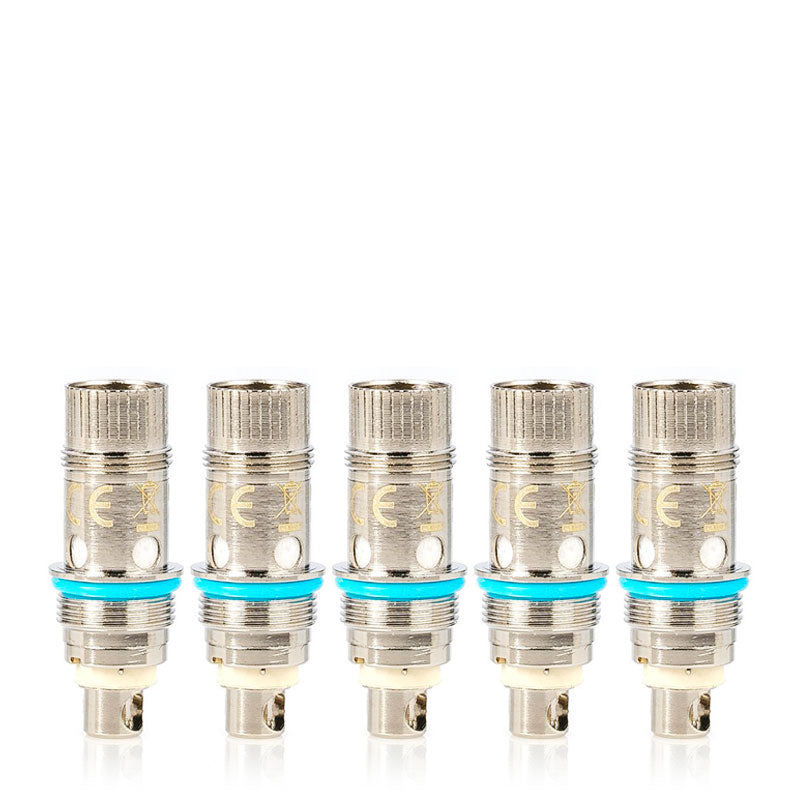 The Aspire Nautilus Coils offer a reliable, high-quality vaping experience. They are built to last, easy to install, and ensure that every puff is flavorful. Whether you're a seasoned vaper familiar with the Nautilus series or a newcomer to Aspire products, these coils are sure to impress.
PROS:
Consistent performance
Long-lasting lifespan
Versatile compatibility with various Aspire devices
Handles a wide range of e-liquid viscosities
CONS:
Some users may prefer mesh coils for even better flavor
FAQ
How often should I replace the Aspire Nautilus Coils?
It depends on your vaping habits, but on average, a coil lasts between 1-3 weeks. You'll know it's time to replace when you experience reduced flavor or vapor production
Can I use these coils with other brands' devices?
The Aspire Nautilus Coils are primarily designed for compatibility with specific Aspire devices. It's always recommended to use coils with their intended devices for optimal performance.
What's the break-in period for these coils?
After priming, it's a good idea to let the coil sit for about 10 minutes to ensure the wicking material is fully saturated. After this, there's a short break-in period of roughly half a tank before the flavor truly shines.