In today's fast-paced world, convenience and quality often lead the charge when it comes to consumer choices. With this in mind, we introduce the Ghost Weed Pen – a product that masterfully blends innovation, wellness, and a myriad of sensational flavors.

Key Features
Quality Construction: The Ghost Weed Pen is crafted with attention to detail, ensuring durability and reliability. The materials used are of high quality, providing a premium feel.
Superior Flavor: The Ghost Weed Pen offers a delightful flavor experience. The cannabis oil used in the cartridges is carefully selected to capture the authentic taste of different strains. Whether you prefer fruity, earthy, or classic cannabis flavors, the Ghost Weed Pen has something for everyone.
Discreet and Portable: With its compact size, the Ghost Weed Pen can be easily carried in your pocket or bag. It resembles a regular pen, allowing for discreet vaping without drawing unwanted attention.
Hassle-Free Operation: The draw-activated feature of the Ghost Weed Pen makes it incredibly user-friendly. There are no buttons or complicated settings to navigate, making it an ideal choice for beginners and experienced vapers alike.
Last update was on: August 26, 2023 3:07 am
What is a Ghost Weed Pen?
The Ghost Weed Pen is not your average vaping device. It's a masterstroke of cannabis engineering, embodying a diverse selection of disposable pens with flavors ranging from Mango Lemonade to Cannoli. Backed by 100% organic products and a data-driven approach to cultivation, it presents a new era in the cannabis industry.
The Ghost Weed Pen has gained popularity among cannabis enthusiasts for its convenience and flavorful vaping experience. Designed by Ghost Carts, this portable vape pen offers a discreet and user-friendly solution for enjoying your favorite cannabis strains. Let's dive into the key features and performance of the Ghost Weed Pen.
How does a Ghost Weed Pen work?
Like other vape pens, the Ghost Weed Pen works by heating cannabis oil to produce vapor. What sets it apart, however, is the caliber of that oil. Leveraging their constantly improving genetic library, the creators aim to enhance the wellness capabilities of cannabis. Depending on your choice, you can have Sativa, Indica, or hybrid disposables with varying THC levels.
The Ghost Weed Pen is a premium disposable vape pen that comes pre-filled with high-quality cannabis oil. It features a sleek and compact design, making it perfect for on-the-go use. With a draw-activated mechanism, there's no need to worry about buttons or settings. Simply inhale, and the pen will deliver a smooth and satisfying vapor.
How long does the Ghost Weed Pen last
The lifespan of the Ghost Weed Pen depends on individual usage. It contains a certain amount of cannabis oil and is designed for multiple sessions. Factors such as the duration and frequency of use will impact its overall lifespan.
Can I refill the Ghost Weed Pen
The Ghost Weed Pen is a disposable vape pen and is not intended to be refilled. Once the cartridge is empty, it should be properly disposed of according to local regulations.
Are Ghost Carts compatible with other vape pens
Ghost Carts are designed specifically for use with the Ghost Weed Pen. They may not be compatible with other vape pen devices. It is recommended to use Ghost Carts with the Ghost Weed Pen for optimal performance.
Ghost Weed Pen Review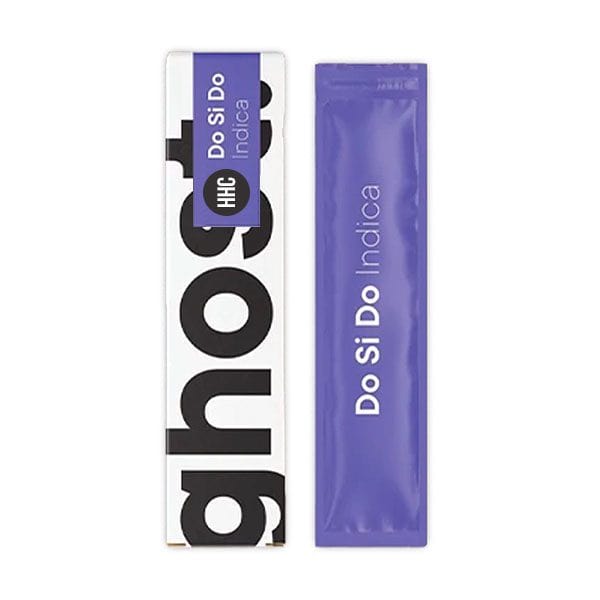 -30%
Last update was on: August 26, 2023 3:07 am
About the Brand
The Ghost Weed Pen brand is all about innovation. Harnessing data-driven science to guide cultivation practices, they continually evolve their offerings to provide an unmatched experience. They even offer free shipping for orders above $300, further emphasizing their customer-first approach.
Design
This pen's sleek design sets it apart. They're pretty discreet. You can carry it easily in your pocket or handbag. It's rechargeable yet disposable, ensuring you always enjoy a fresh, clean device without worrying about the hassle of cleaning.
Features
Among its notable features is the array of flavors. From Rainbow Gushers to Banana Milkshake OG, there's a flavor for every palate. Most possess a dominant orange and citrus profile with undertones varying from earthy to sour.
Ease of Use
The Ghost Weed Pen is the epitome of user-friendliness. It comes ready to use – no need for grinding, packing, or even cleaning after use. It's simplicity wrapped in elegance.
Colors
Each flavor comes in a unique color, giving you a vibrant spectrum to choose from. This not only adds an aesthetic appeal but also makes flavor identification a breeze.
Best Ghost Vape Flavors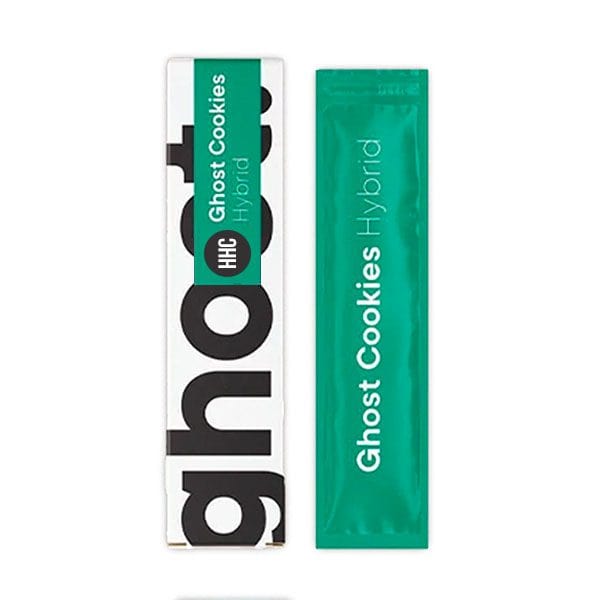 Ghost Cookies (Hybrid) - Ghost 1g HHC Disposable Vape
as of August 26, 2023 3:07 am
The Clementine pen has a citrusy flavor with earthy, sweet notes and a powerful head-high. It is perfect for those looking for an uplifting and energizing experience.
The White Walker pen has a citrus, spicy, and earthy flavor and an uplifting effect. It is great for those looking for a light and refreshing experience.
The Lucid Dream pen has a skunky flavor with some sour and spicy tones. It offers a relaxing body high. It is ideal for those seeking a chill and calming experience.
The Ghost OG pen has a pungent, dank orange flavor and a strong sedative effect. It is perfect for those looking for a heavy and calming experience.
The Cookies Gary Payton pen has a creamy cookie flavor and a euphoric experience. It features a diesel, earthy taste with some herbal aftertones. It is ideal for those seeking a sweet and uplifting experience.
Pros and Cons
PROS:
Wide variety of flavors
100% organic products
Data-driven cultivation practices
User-friendly
Vibrant color options
May aid in alleviating depression, fatigue, PTSD, insomnia, etc.
Promotes feelings of euphoria and relaxation
CONS:
Slightly expensive for disposables
No free shipping for orders below $300
Benefits of the Ghost Weed Pen
With a Ghost Weed Pen, you're not just vaping. You're experiencing an assortment of flavors, knowing they're derived from organically cultivated cannabis. The pens are designed for relief, promoting euphoria, focus, and relaxation, which can aid in combating issues like depression, fatigue, PTSD, and insomnia.
Who is the Ghost Weed Pen For?
The Ghost Weed Pen is suitable for a wide range of cannabis enthusiasts. It's perfect for those who value convenience and discretion, as well as individuals who enjoy trying different strains without the need for bulky vape devices or complicated setups. Whether you're a casual vaper or a seasoned cannabis connoisseur, the Ghost Weed Pen offers a hassle-free and enjoyable vaping experience.
Competitor Comparison
While there are several competitors in the disposable vape pen market, the Ghost Weed Pen stands out for its superior construction, flavorful vapor, and user-friendly design. Competitor brands may offer similar products, but the Ghost Weed Pen has established a reputation for its quality and performance.
Frequently Asked Questions
1. What flavors does the Ghost Weed Pen offer?
The Ghost Weed Pen offers a multitude of flavors, including Mango Lemonade, Rainbow Gushers, Banana Milkshake OG, Cannoli, and more. Most have dominant orange and citrus profiles with undertones ranging from earthy to sour.
2. Is the Ghost Weed Pen expensive?
While the Ghost Weed Pen is slightly pricier compared to other disposable vape pens on the market, the brand justifies this with its extensive features and premium quality. It's 100% organic, available in numerous flavors, and even comes in different color designs depending on the flavor.
3. Can the Ghost Weed Pen help with medical conditions like depression and insomnia?
While not a definitive medical treatment, the Ghost Weed Pen may aid in alleviating symptoms associated with conditions like depression, fatigue, PTSD, and insomnia. Always consult with a healthcare professional before using cannabis products for medical purposes.
Are Ghost Carts lab-tested?
Ghost Carts prioritizes safety and quality. They subject their products to rigorous testing to ensure purity and potency. Lab testing information can often be found on the official Ghost Carts website.
Ghost Weed Pen Overall Impressions
The Ghost Weed Pen manages to combine pleasure, wellness, convenience, and innovation into a singular vaping experience. It's a shining example of the evolving cannabis industry, merging the lines between recreational and therapeutic use. Though slightly expensive, its vast array of benefits and features make it a worthy investment for any vaping enthusiast. After all, can you really put a price on a quality experience?
Be sure to also check out our Ghost THC Disposable review!